One of the great adventures of living in America the beautiful is a good old fashioned road trip. Whether you're crossing state lines, exploring your home state, or spanning the entire length of our great nation, there's something very American about the open road. If you're based in Colorado like we are, the potential for epic road trips is seemingly endless in almost any direction. Whether your heading into the surreal landscapes of Utah or making your way south to the mountains and deserts of New Mexico, a road trip should be on everyone's bucket list who lives in Colorado. At the Grizzly Rose we are huge fans of road trips and we've put together a list of country road trip essentials you will need to best enjoy your next one!
Driving Hoodie
The one sure thing about a road trip is that you are going to be spending a lot of time in the car. Whether you are driving, being the navigator up front, or lounging in the back, feeling comfortable is a crucial part of enjoying the open road. There's no better article of clothing for comfort in the car than a quality hoodie. We never embark on a road trip without one! We think our Graphite Black Grizzly Rose Hoodie is the perfect road trip companion. It's very soft and comfortable and why not rep your favorite country saloon while out on the road!
Catch Phrase
Depending on how far you go, entertainment in the car will become something you need. Once you've listened to all your music, told your best stories, and realize you still have 5 more hours to go, you will want something to do. Catch Phrase is the perfect car game that even the driver can play (only guessing of course) which has kept us entertained over lengthy road trips. If you're going to invest in Catch Phrase we recommend splurging a bit and getting the 5,000 Word Catch Phrase Edition. The cheaper/smaller versions only have about 1,500 words, which can get repetitive very fast.
Trucker Hat
No road trip would be complete without your crew wearing matching trucker hats throughout the entirety of the journey. Now, unless you are all already sporting Grizzly Rose Hats, the next best thing would be a trucker hat that's red, white, blue, and patriotic. We think these MURICA Trucker Hats would fit the bill nicely!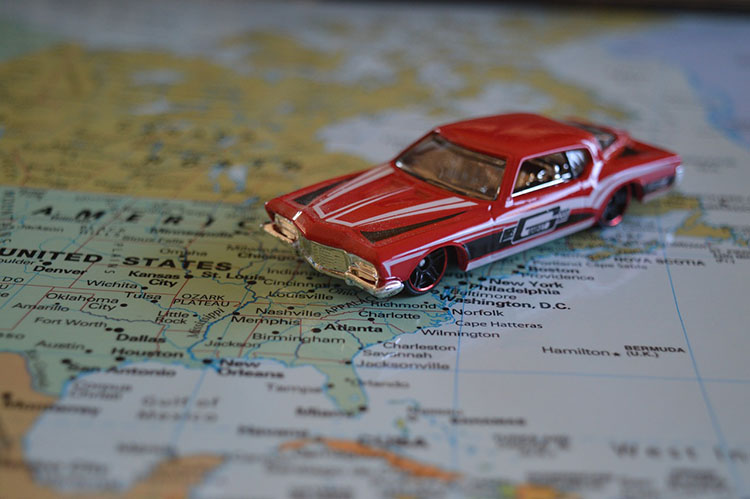 Aviators
Sunglasses are a requirement during a road trip and regardless of what other styles you own, the aviator reigns supreme as the classic road trip eyewear. There's a reason every highway patrolmen you meet rocks this certain type of shade, it just pairs well with the open road. These cheap, but good looking Duduma Aviator Mirrored Sunglasses should do the trick!
Snacks
Another crucial part of a good road trip is having the right snacks. While there are hundreds of choices depending on what you like, there are two snacks that we always associate with a road trip.
Sunflower Seeds: They help you stay focused and awake while driving as they take a bit of effort to eat. They are delicious, salty, and we think are the ideal road trip snack. We're fans of the Original David Jumbo Seeds which you can by for cheap on Amazon in a 12-pack to save you some money.
Beef Jerky: The other thing you will always find with us on a road trip is beef jerky. We like the Jack Links Variety Pack that comes in little packages of both original and teriyaki flavors.
Drink
Driving fatigue can be a serious problem when you have long distances to go. That's why it's always important to have a fresh, rested copilot who you can switch with if you ever feel sleepy. We also always have a case of energy drinks in the car to make sure we are awake and alert all the time! Our go to is the Original Monster Energy.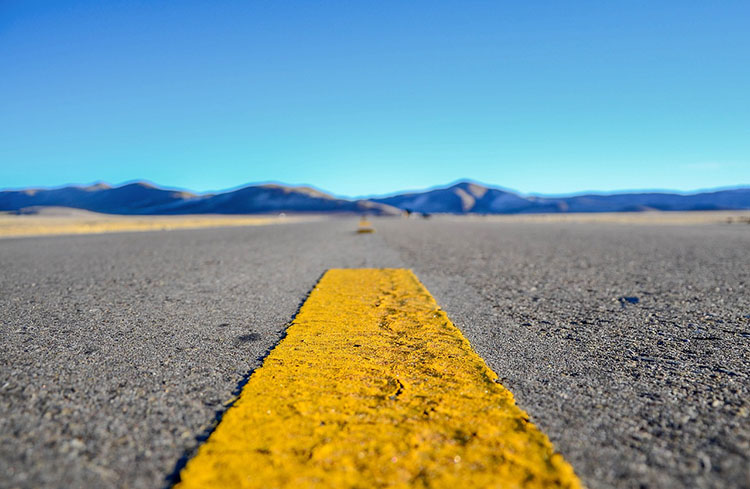 Neck Pillow
It's not always easy getting comfortable in a car. As long as you aren't the driver then you will probably be sleeping at some point during your road trip. Rather than the pain of waking up with your chin to your chest and your neck muscles strained from your head bobbing around, we always recommend a good neck pillow for a road trip. We like this Cloudz Microbead Neck Pillow, it's cheap and comfortable.
Music
Besides the car itself, we believe the most important thing to bring with you on a road trip is good music. Nothing beats the feeling of blasting your favorite tunes while cruising down the freeway with some friends. Country music and road trips go together like peanut butter and jelly, but there's so many good songs to choose from how do you pick what to listen to? We've made it easy for you by putting together a list of our favorite country road trip songs. These tunes range from classics to newer tracks, but all have the common theme of being travel oriented. Give er' a listen!
https://grizzlyrose.com/wp-content/uploads/2017/02/Country-Road-Trip-Essentials-1.jpg
500
800
admin
https://grizzlyrose.com/wp-content/uploads/2020/02/Grizzly-Rose-Live-Country-Music-Logo.png
admin
2017-02-28 07:04:00
2017-02-28 07:04:00
Country Road Trip Essentials