One of the greatest parts about living in the United States is having the chance to hit the ol' dusty trail among the most beautiful scenery the world has to offer.  No matter where you call home, you don't have to travel too far before you find your gateway to the great outdoors.  So, hop in the car, pop on some tunes, and check out the most scenic drives in America
---
Red River Gorge Scenic Byway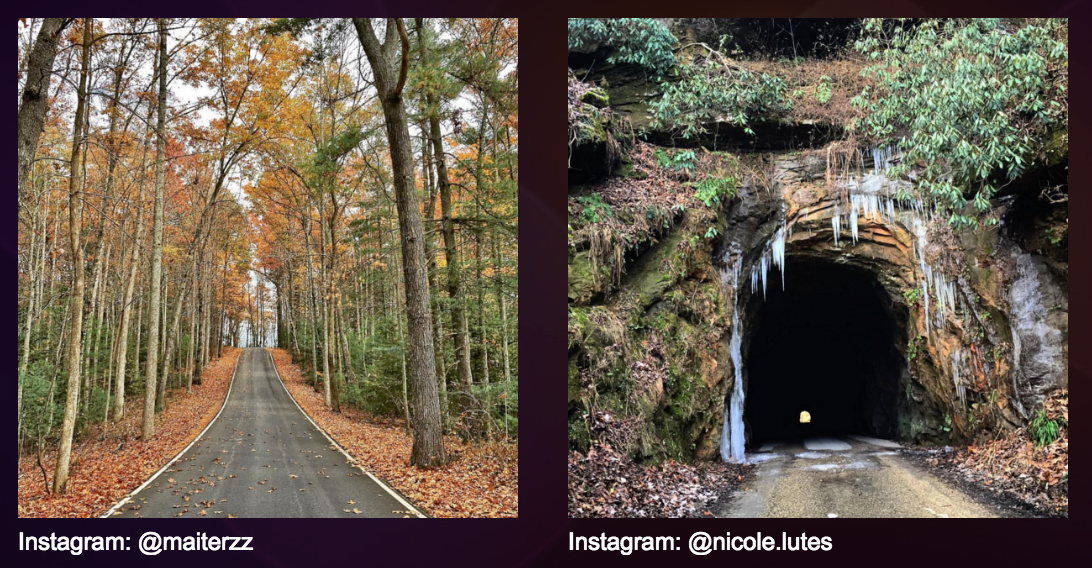 This road winds along for 46 miles through the heart of Kentucky.  It's a quick little drive, but it has some fascinating stone archways and other natural rock formations, and it even has a 900-foot-long tunnel that was originally built for railroads.  The whole area is a great spot to do some backpacking or canoeing.
---
Talimena National Scenic Byway
This road travels for 54 miles through the southeastern part of Oklahoma.  It's beautiful in all four seasons, but it's definitely the most beautiful in the fall.  The landscape is made up of endless rolling hills, and they're all densely forested.  It was actually the vibrant colors bursting out of the autumn leaves that inspired the creation of this drive in the first place.
---
Blue Ridge Parkway
Location: Virginia & North Carolina
This scenic drive through the Appalachians is 469 miles of pure beauty.  It starts next to the Great Smoky Mountains National Park, and then it heads all the way up to Shenandoah National Park.  As you travel through the forested mountains, you'll take in old-fashioned farms, gorgeous meadows, and views spectacular enough to make it clear why so much inspiring music has come out of the region.
---
Big Bend National Park
Big Bend National Park brings you into the Texas of your dreams, but the landscape is far from a standard desert scene.  There is a diverse selection of incredible rock formations, and the park has more than 100 miles of paved roads with multiple routes to let you soak in the amazing geologic wonders.  If you're not careful, you'll start to feel like a settler of the old west, and you might just lay claim to some land to set up your homestead.
---
Big Sky Back Country Byway
If you really want to get away from it all, head up to Big Sky Back Country Byway in Montana.  This road takes you 105 miles between the Yellowstone and Missouri rivers, and it has plenty of opportunities for fishing and big-game hunting to add some spice to your trip.  You'll realize that the sky really does feel bigger in Montana.
---
Badlands Loop State Scenic Byway
Badlands National Park is home to some of the most scenic landscapes that you'll ever come across. This drive only goes 31 miles, but it has no shortage of amazing rock formations spread along the path.  Make sure you stop off at every scenic overlook and plan for some extra time to go hiking through what feels like an alien landscape.
---
Beartooth Scenic Highway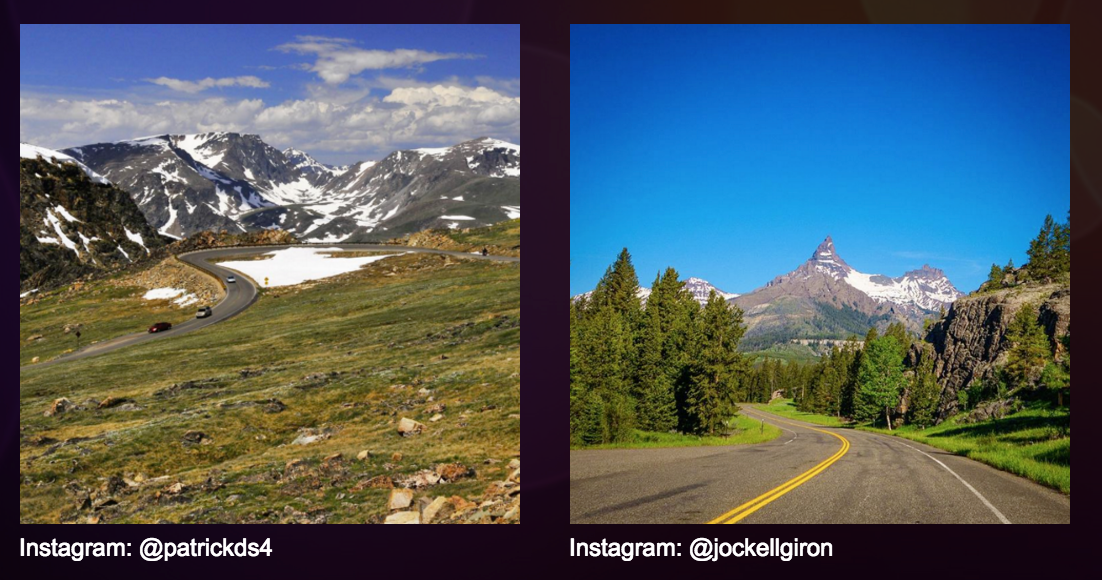 This road started its life back in 1931, and it's no surprise that it's often said to be one of the most scenic drives in America.  It's the highest paved primary road in Wyoming, and it winds through multiple national forests, passes glaciers, and offers countless other gorgeous views.  It's closed to cars during the snowy winter months, but you can still explore it on a snowmobile!
---
Great River Road
Location: Minnesota, Wisconsin, Iowa, Illinois, Missouri, Kentucky, Arkansas, Tennessee, Lousiana, Mississippi
The mighty Mississippi is one of the most influential waterways in American history, and this epic road allows drivers to realize the immense scale of the river.  The road stretches for more than 2,000 miles, and it deserves at least a week to see it properly.  If you don't have time for it all, it's worth taking the condensed National Scenic Byway route that only passes through about half of the states.
---
Highway 12 Scenic Byway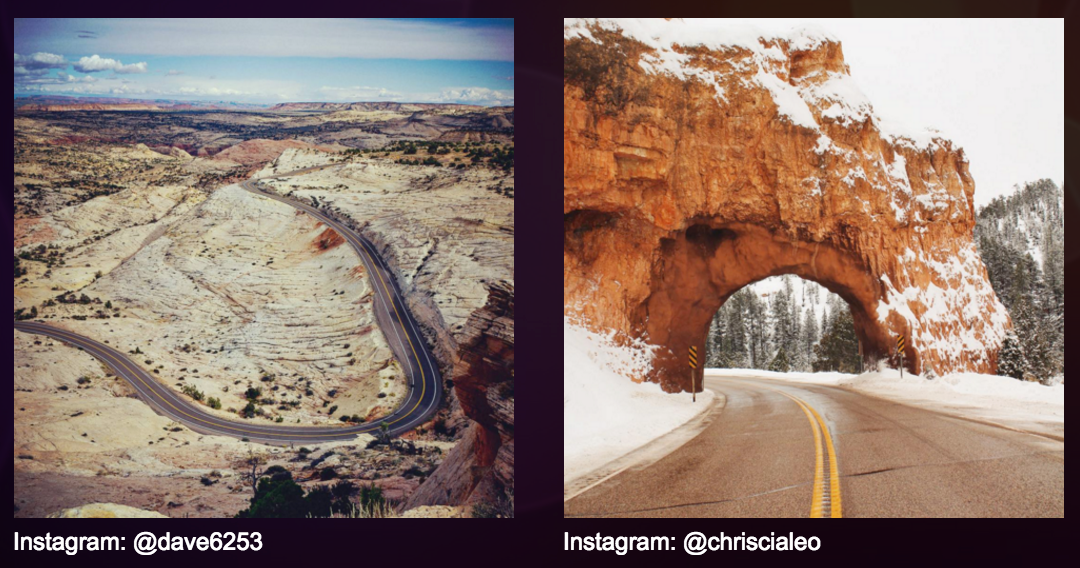 It's not a mistake that Utah is a destination for outdoor lovers from around the world, and this road takes drivers through the heart of it.  It starts and ends at two different National Parks, and it passes through an absurd number of formations, parks, and other areas worth exploring.  There's really just too much to say about this one, so the only thing to do is get out there and see for yourself.
---
Peak to Peak Scenic Byway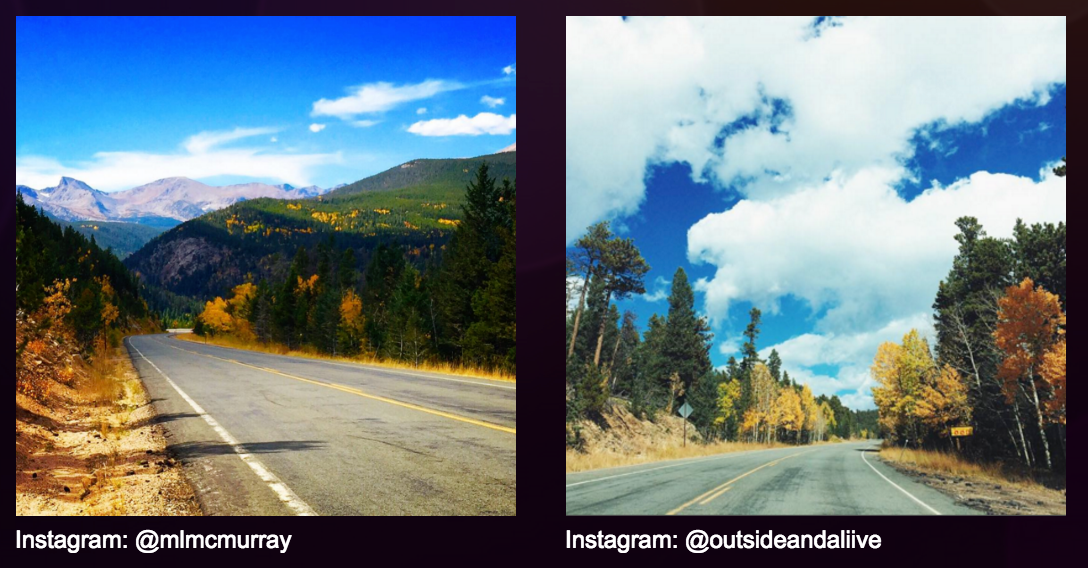 This one may top the list because of a slight bias towards the beauty of Colorado, but can you blame us? This drive outside of Estes Park is Colorado's oldest scenic byway, and it was established in 1918.  It passes through Aspen groves and the remnants of old mines, and you can even stop to try your luck with a bit of gold panning in one of the creeks.  You can stretch out the roughly 3-hour trip by sidetracking into one of the many mining ghost towns, or you can do a little hiking on one of the amazing peaks that you'll feel dwarfed by.  No matter what, you're going to feel a little closer to Heaven in the Rocky Mountain air.
https://grizzlyrose.com/wp-content/uploads/2016/02/Most-Scenic-Drives-in-America.jpeg
600
1200
admin
https://grizzlyrose.com/wp-content/uploads/2020/02/Grizzly-Rose-Live-Country-Music-Logo.png
admin
2019-04-29 07:15:38
2020-11-06 12:52:29
The Most Scenic Drives in America