Last week we had the opportunity to host Casey Donahew for a great night at the Rose. Afterwards we had asked him some questions about his life as an artist and his love for Texas. Here's what we learned.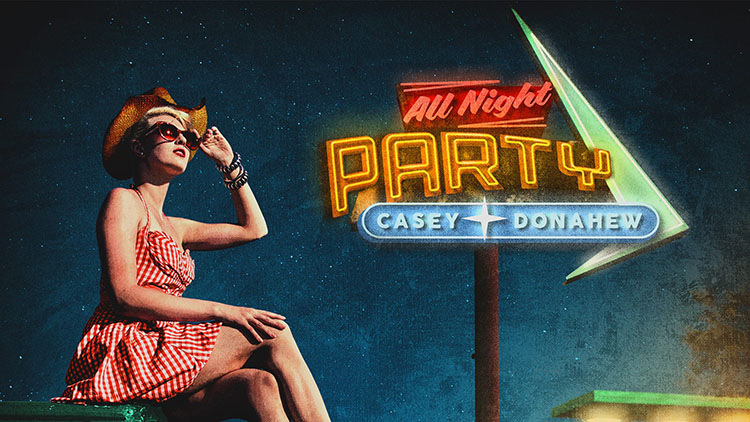 Was this your first show at the Grizzly Rose?
No, we have been playing the Rose for years, it's one of our favorites!
We know that Texas is very important to you. Tell us a little bit about your roots and upbringing in Texas.
Born and raised in Fort Worth Texas, and I'm still living there today! I love everything about it, from the history and tradition to the western heritage.
What's different about the country music scene in Texas than the rest of the country?
Texas I think is unique with in the fact that people can tour and play in Texas and
never have to leave the state if that's what they choose!
"Once you get your heart broken for the first time, you've got a lot to say, I guess." We've heard you credit past relationships to the inspiration behind your early work. What's the story on the woman behind this quote?
Oh there's no specific story, I think the ups and downs of young love sticks with you.
We've heard you like to keep things low key and continue to play at smaller local bars in Texas. What's your favorite small venue to play at?
I'm a low key guy, but when it comes to music and venues I love the big, loud, rowdy
places. Bigger the crowd the more fun it is for us!
Tell us a bit about your decision to release albums independently and without the help of a major record label. How did you decide to go this route and are you happy that you did?
This is just the way it played out for us! We always wanted to have a strong hand in
the direction of our music and sound. I never wanted anybody telling me what to sing
or wear. I am happy and proud that we were able to accomplish what we have as an
independent artist.
Where's your 'happy place'? Maybe it's a family ranch, your hometown bar, or a wide open stretch of land. Where's the place you like to go to get away from it all.
We have a ranch in west Texas called the One Star, and that's my escape. That and anything I can do with my family. I spend a lot of time hunting and fishing with my two sons
What's the biggest challenge you have ever faced as a musician?
The travel away from home and family continues to be the hardest thing about being a musician.
You've probably played a lot of incredible shows over the years. Is there a single show that sticks out in your mind that made a lasting impact on you? Maybe it was the crowd or you were just in the zone that night?
We have played some cool places for some amazing people! But being from Fort Worth. The first time we sold out Billy Bobs was a huge moment for us.
The classic question of 'you are stuck on a deserted island with one album to listen to' (and it cant be one of your own). What are you going to choose?
Always a tough one! Merle Haggards Greatest Hits probably wins.
Connect with Casey Donahew
Website: http://www.caseydonahew.com/
Facebook: https://www.facebook.com/CaseyDonahewBand/
Twitter: https://twitter.com/Caseydband
Instagram: https://www.instagram.com/caseydonahew/
https://grizzlyrose.com/wp-content/uploads/2017/06/Little-Texas-Interview.jpg
500
800
admin
https://grizzlyrose.com/wp-content/uploads/2020/02/Grizzly-Rose-Live-Country-Music-Logo.png
admin
2017-04-13 08:32:50
2017-04-13 08:32:50
Casey Donahew Interview