Things to Do in Denver in Winter for Families
Parents know what a challenge it is to entertain children, especially in the colder months. 
Fortunately, as a local Colorado mom, I have plenty of suggestions for things to do in Denver in winter for families! 
Even during the snowy months, there are many warm weather days when everyone can get outside for a walk or hike. The city also has lots of museums, rec centers, and other indoor areas to explore. From day trips to nearby mountain towns to free activities around Denver for families, I've got you covered! 
15 Best Things to Do in Denver in Winter for Families
Grizzly Rose Family Night
Dance, eat, play pool, and more in a family-friendly environment!
Year-round, Sunday nights are Family Nights at the Grizzly Rose! Denver's biggest country bar has free line-dancing lessons every Sunday at 7 pm. 
Kids can stick around to dance afterward, play pool and Skee Ball, ride the mechanical bull, and enjoy food and drinks. Bands hit the stage after line dancing lessons, so there's live music as well.
This is also a great spot for teens who want to get out and dance with their friends in a safe environment. Here, the staff takes the legal drinking age seriously. In fact, regardless of your age, be ready to show your I.D. at the door (I was quite flattered to be asked for mine! 😉). 
The Grizzly Rose is a can't-miss Denver attraction. In fact, it's been consistently ranked as one of the top things to do in the entire city of Denver. It makes for a great family-friendly thing to do in winter, or any season. 
To check the other events the Grizzly Rose has on offer, just check out the calendar.
Ice Skating
Glide around downtown rinks and frozen lakes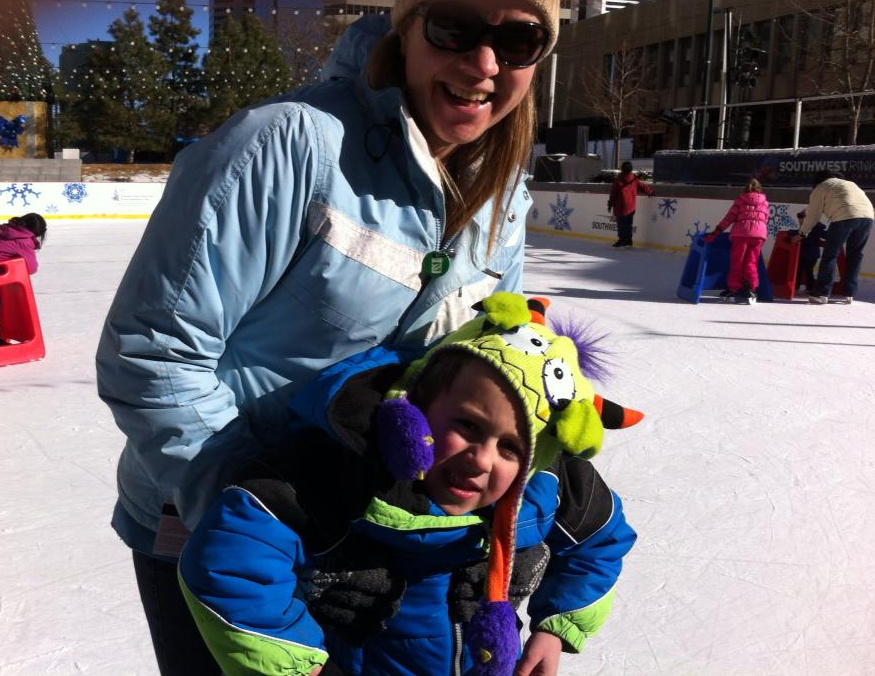 Ice skate for free at Skyline Park!
There are a few places in Denver where you can go ice skating outdoors all winter long. Skyline Park is a downtown Denver rink near the 16th Street Mall. It offers free ice skating, although you'll need to bring your own skates or use their skate rentals. 
Denver International Airport offers ice skating on the DEN Plaza (before security). Along with that, the experience of skating on an actual frozen lake in Evergreen is a magical one.
Rocky Mountain National Park
See Colorado's most popular national park under a blanket of snow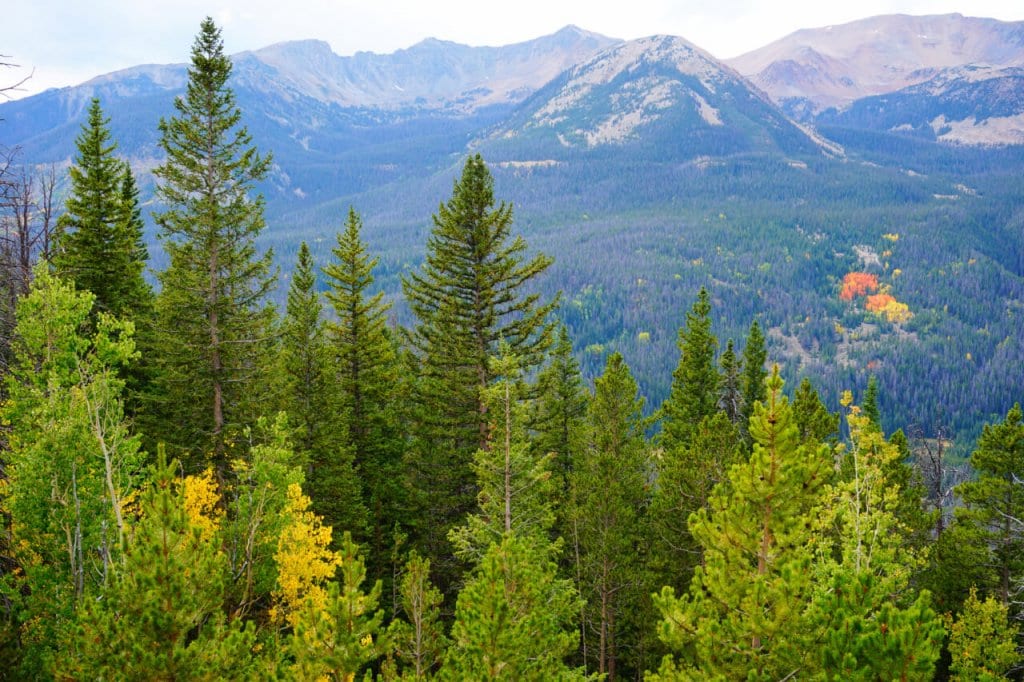 Although parts of Rocky Mountain National Park are closed in winter, there are lots of winter activities that make a special day at the park! Snowshoeing and cross-country ski trails take you through a winter wonderland in the Rocky Mountains. 
Several visitor centers are also open through the winter, and are a great place to learn about the park's cold weather animals. Warm up with some hot chocolate and a good meal in Estes Park afterward!
Sledding
Find the best places to hurtle downhill in Denver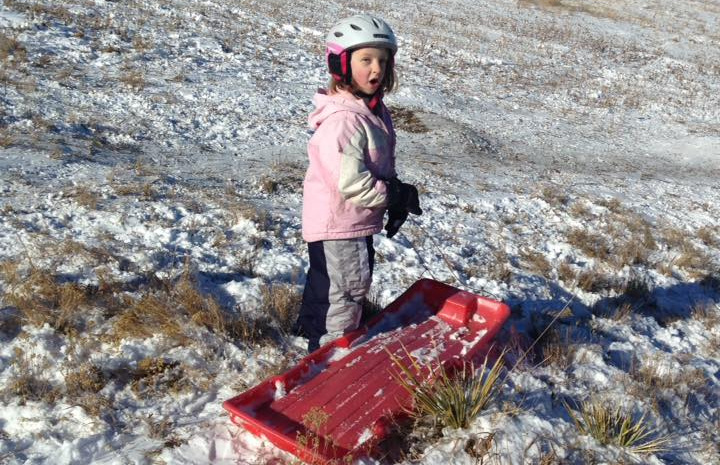 Sled Hill Park is a popular spot after a snowfall!
Get everyone's adrenaline pumping with a sledding day after a good snow! Ruby Hill Park, Sled Hill Park near Ken Caryl, and Meyers Ranch Park in Morrison all have good hills for sledding. Ruby Hill also has the Ruby Hill Rail Yard, a terrain park with rails and boxes for snowboarders and skiers. 
Storytimes
Warm up indoors with an exciting tale
Several family-friendly locations around Denver offer children storytimes all year long. These include The Tattered Cover, Second Star to the Right, Book Bar, the Denver Public Library, and the Colorado Railroad Museum. 
At the Tattered Cover, parents can browse for books for themselves as well. Book Bar has story times and book clubs for older kids. Meanwhile, parents can read, and even grab a cocktail and a snack while their kids are meeting. 
Denver Children's Museum
Explore and create at the Children's Museum
The Children's Museum is a good spot to get kids thinking and moving when it's too cold to be outdoors! There are things to climb and bubbles to pop and nails to pound and all sorts of things to keep kids busy. Parents will feel good knowing that not only are the kids entertained, they're using their brains, too. 
👉Pro Tip: If you want to be guaranteed entry to the museum, you'll want to make reservations ahead of time. 
Indian Hot Springs
Take a warm winter swim (or soak!)
The hot springs in Idaho Springs feature a big pool under an atrium, where the whole family can soak and swim for an afternoon. The atrium is also full of banana trees and flowers – in fact, there's even a staff botanist to tend to all the beautiful greenery. Of course, Colorado has lots of great hot springs if you want to try more of them! 
Lookout Mountain 
Hike and explore the kids' activities at the visitor center
The visitors center is full of things to do!
Lookout Mountain features one of the best hikes near Denver for kids. About a mile in length, it's an easy walk that families can do year-round. The Lookout Mountain Visitor Center also has children's exhibits. Here, kids can learn about the local ecosystem, read books, and learn about animals that live in the area. 
Denver Museum of Nature & Science
Spend a day exploring everything from mummies to gemstones!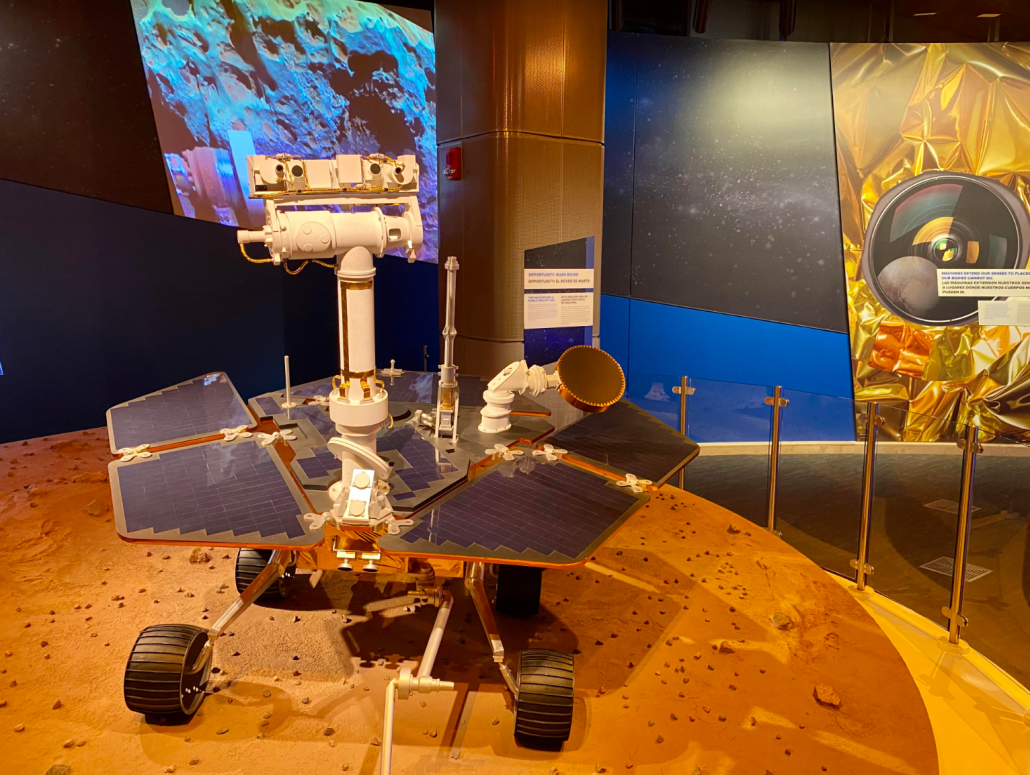 The Denver Museum of Nature & Science is one of Denver's best museums, and a great indoor area for a bad-weather day. It has a huge variety of interests to explore – from space to dinosaurs to gems to the history of Colorado peoples. The Discovery Zone on the 2nd floor is perfect for kids aged 3-8, while the rest of the museum will interest older visitors.
Ski Resorts
Experience one of Colorado's best features – it's skiing!

There are several ski resorts near Denver. These include Arapahoe Basin Ski Area, Loveland Ski Area, Keystone Resort, and Winter Park Resort. Keystone is a very family-friendly resort, with lots of beginner options for young skiers. It also has activities like ice skating and snow tubing for those who don't want to ski. 
The Butterfly Pavilion
Be transported to a tropical paradise in the dead of winter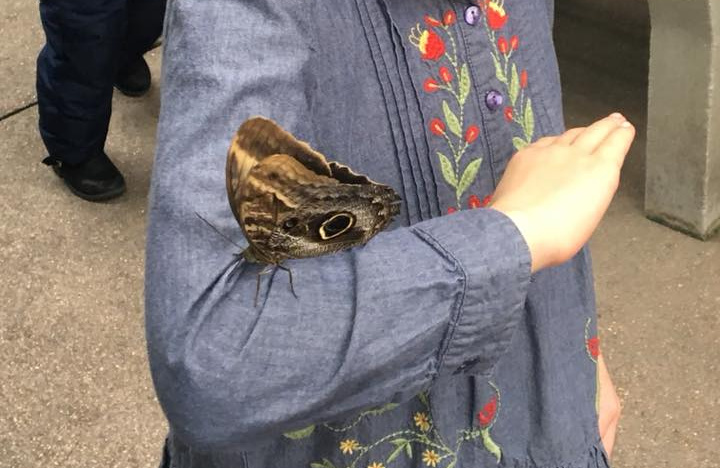 Watch out for hitchhikers in the Butterfly Pavilion! 
One of the most magical parts of the Butterfly Pavilion is feeling like you're in a warm, tropical place while it's 20°F outside! That's why it's one of the best things to do in Denver in winter for families. You can wander through lush greenery and by streams with turtles, all while surrounded by more than a thousand butterflies. 
You can even witness a butterfly release each day. Other rooms at the pavilion show off different bugs and crawling things – don't pass up a chance to hold Rosie, the resident tarantula. 
Ride the Light Rail
Take a fun ride through town

If you have a child (or adult!) who loves traveling by train, have an urban adventure by light rail, one of the best ways to get around Denver. If you live near a light rail station, or just want to save the hassle of parking in downtown Denver, hop on and take the light rail train to Union Station. You can get something to eat at Union Station and wander through the renovated, historic building.
You could also take the light rail to the Civic Center Station, near Civic Center Park. Check out the Capitol Building or head towards the 16th Street Mall. It's one of the best malls in Denver, offering plenty of shopping and dining options.

Denver Zoo
See which animals thrive in the cold!
It's fun to visit the zoo at different times of the year and see which animals enjoy being outdoors in the different seasons. Several of them, like the Arctic fox, even change colors depending on the season. 
You'll find the cold-loving animals frolicking outdoors when it's chilly. You can also visit animals who like warmer weather in their indoor habitats. Tropical Discovery, which houses fish, amphibians, and monkeys, is a great place to warm up for a while. 
Zoo Lights, a holiday lights festival, is a fun way to see the animals – and a whole lot of festive lights – after dark. 
Denver Art Museum
Enjoy activities just for kids, along with artwork and exhibits throughout the museum
There is a range of activities for kids at the Denver Art Museum. Older kids can appreciate the artwork on its own merits. Younger kids can create collages, try on costumes, read stories, and answer questions about different areas of the museum. Our family favorite is the Western American art, which shows the familiar mountains and plains of Colorado. 
Denver Botanic Gardens
See winter plants and indoor tropical flowers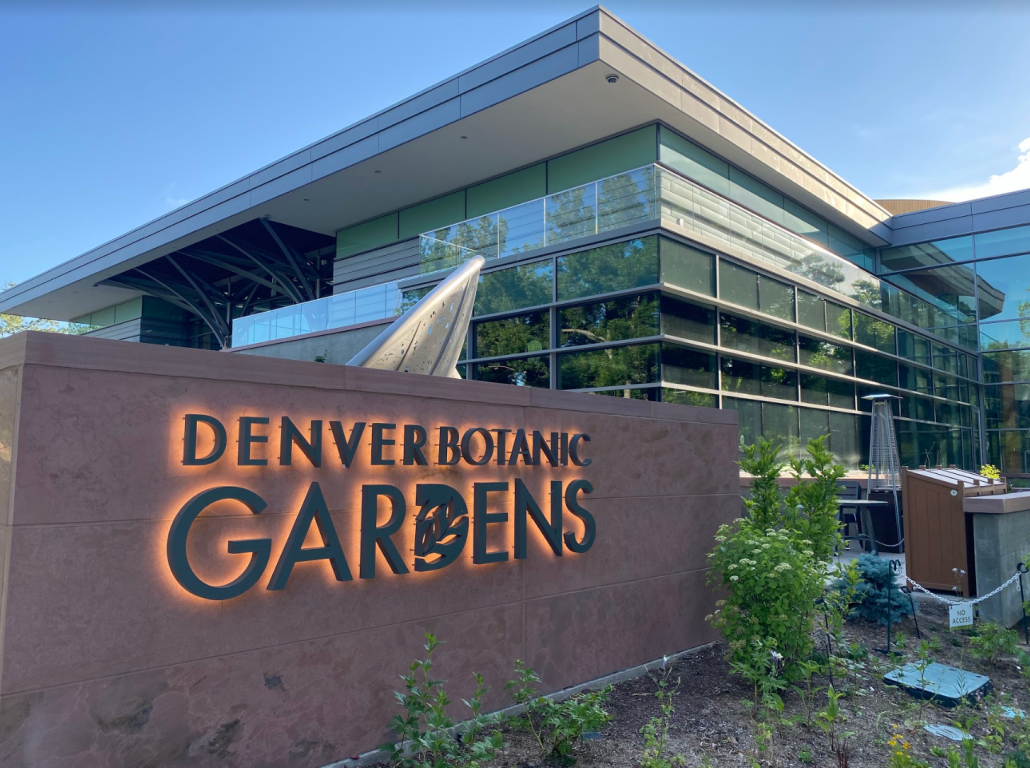 Year-round, the botanic gardens are one of the best things to do in Denver in winter for families. They were designed to be just as picturesque in winter as they are in summer. Even though many plants are dead or dormant, their sculptural shapes and interesting leaves (even when they're brown!) make a lovely landscape. 
The Tropical Conservatory is indoors and houses plants that love humid environments. Also, don't miss the Blossoms of Light holiday lights exhibit, when the gardens are decorated with more than half a million lights of all colors. 
***
Denver is a fascinating area, and it's no surprise that there is so much to do even in cold weather! Hopefully, this list gave you some great ideas for things to do in Denver in winter for families – from exploring zoos and museums to enjoying family night at the Grizzly Rose.
Oh, and be sure to check out these Denver travel guides for more ideas before you go!
-Laura Falin, Denver Mom
https://grizzlyrose.com/wp-content/uploads/2019/01/image8.png
598
905
admin
https://grizzlyrose.com/wp-content/uploads/2020/02/Grizzly-Rose-Live-Country-Music-Logo.png
admin
2022-09-09 02:08:25
2022-09-09 15:26:24
Things to Do in Denver in Winter for Families