There's no beauty like the Rocky Mountains; they're known as one of the most prestigious mountain ranges in the world. Those interested in seeing it up close will find that hot-air balloon rides in Colorado are one of the best ways to experience this natural wonder. In fact, hot-air balloon rides can be exhilarating and captivating, but when combined with views of the Rockies, it truly makes it a unique adventure.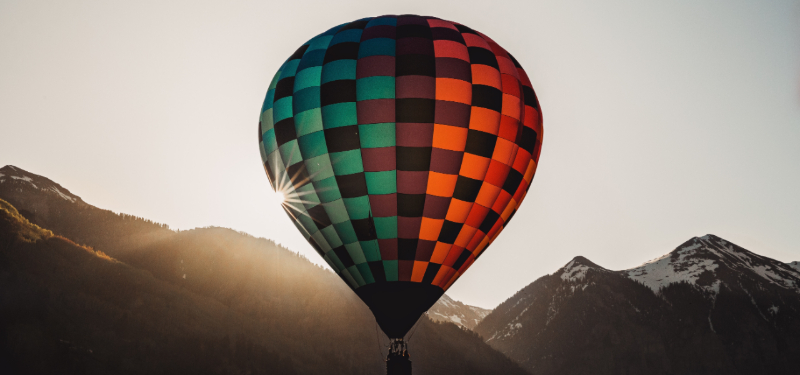 Top companies in the business
Tips to prepare for hot air balloon flight ride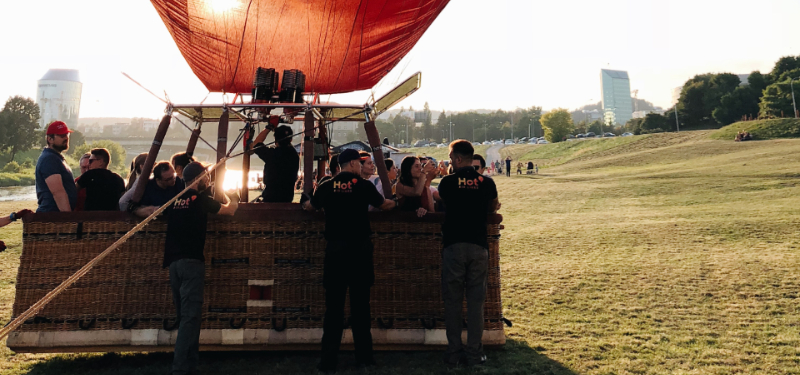 Tip 1: Ask questions
If a person feels they cannot fly in a hot-air balloon, they should ask questions about their concerns. Most newcomers will have the same concerns, and most of these concerns stem from balloon safety. Balloon flights are extremely safe, as only trained professionals are allowed to fly with other people in the balloons. It is not like flying by plane, but they are as safe as driving a car.
Tip 2: Dress up accordingly
Although the hot-air balloon is considered safe, there are cases of people twisting their ankles because they are not wearing the right kind of shoes. It is preferable for a person to come prepared with flat-soled shoes or running shoes. Also, it will likely be a hot summer day when you take a ride, therefore, be prepared with layers of clothes; mornings can be cooler and afternoons hot. Additionally, the burner of a hot air balloon emits some heat and for those in the vicinity of the burner can become uncomfortable.
Why consider a hot air balloon ride Colorado?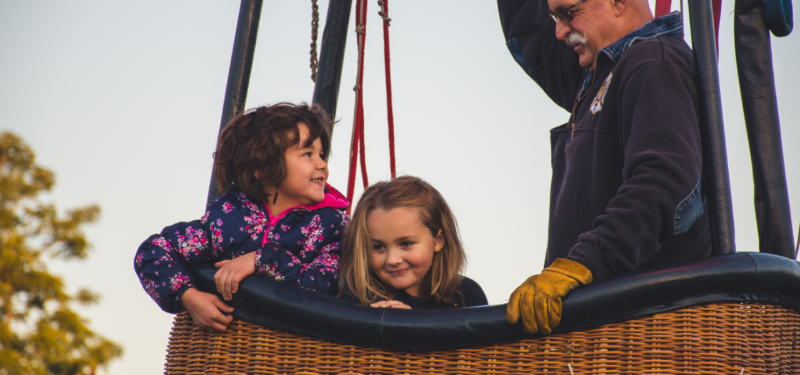 The reason is simple. These are sure ways to experience a wonder that you can only see once in a lifetime. Balloons are operated by commercial FAA pilots who are also FAA-certified flight instructors with a perfect safety record. That way, anyone who gets into these baskets will know they are in good hands.
The second reason why so many people choose a hot air balloon ride is that it is an experience that most people have never had before. Hot air balloon flights may have been invented in 1780, but today they are a very popular and exciting way to celebrate special occasions.
Best Features of Hot Air Balloon Rides in Colorado
The view
There's nothing like a view from a hot-air balloon. Even those who have already flown with planes and helicopters will find that the area over which they flew is not as beautiful as the one you can see from a balloon. Height plays into this, as balloons usually stay closer to the ground. This allows for a better sight, including rock formations or farmland that is not seen from this perspective. For newlyweds, it can be an experience that they can look back in fifty years and know that it is something that unites them both and creates interesting stories for their children and grandchildren.
Face your fear
For many people, heights can be a huge obstacle to overcome. Those with acrophobia and want to overcome this fear will find that flying in a hot air balloon is one of the best ways to do so. 
Climbing into a balloon that is meant to soar high above the ground will give you renewed strength and determination. After the trip, you will feel ten times better, simply because you were able to face your fears and live an unforgettable adventure. Remember, the only thing you have to fear is fear itself.
Intimacy in a hot air balloon
There is a certain degree of privacy that you can find when you get into the hot air balloon. Although there will be a professional to take care of the ball, to all intents and purposes, the couple is alone. Added to this is the fact that the couple is several hundred feet in the air without distractions from the world, it can mean a romantic getaway that cannot be achieved in any other way. Each couple can enjoy each other's company and a breathtaking view.
Romantic gesture
For any newlywed couple, romance is still found in these rides. Although intimacy is there because the two are alone, there are ways for the couple to celebrate their union. Imagine yourself kissing as you float over and around the Rocky Mountains. It is a romantic gesture that will not be forgotten in the years to come.
The idea of taking a honeymoon in a hot-air balloon is an idea in which many newlyweds have considered. It's a sure way to celebrate the couple's union while combining a honeymoon adventure with intimacy and romance in one activity.
Take Your Hot Air Balloon Ride in the Rocky Mountains
If you are ready to take the adventure of a lifetime, then be sure to prepare yourself. If you're looking for other adventures in Colorado, be sure to check out this article here.  Ask questions if you feel the need, and wear the appropriate clothing. Otherwise, be safe, and enjoy the ride.
https://grizzlyrose.com/wp-content/uploads/2019/08/colorado-hot-air-balloons-1.jpg
600
1200
admin
https://grizzlyrose.com/wp-content/uploads/2020/02/Grizzly-Rose-Live-Country-Music-Logo.png
admin
2019-08-13 20:45:34
2020-10-13 14:50:05
Hot Air Balloon Rides Colorado